Diagnostics | Maintenance | Overhaul
Geodesicx is the largest independent Furuno Radar and Navigation Equipment Repair facility in the U.S. We repair Furuno equipment for the U.S Coast Guard, U.S. Navy, and several commercial companies.
For more than 15 years, the expert technicians at Geodesicx have been keeping radars, radios, and more in top running condition. From routine maintenance to advanced diagnostics to complete overhaul and rebuild, Geodesicx is standing by to keep your equipment running.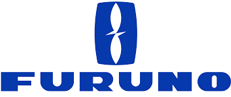 Repairs – X-Band and S-Band Radars, Multi-function Displays, GMDSS Equipment, VHF and HF Radios, Hatteland Displays.
Routine Maintenance – Magnetron Replacement, Brush Replacement, and Software and Firmware Upgrades.
Overhauls – Radar Gear Box – Complete teardowns to include blasting to remove old paint and coatings, and paint renewal.
Custom Packaging and Labeling – Custom labeling and barcoding, Mil-STD Crating and Packaging.
Service Calls – On-site troubleshooting and repair.
Frequently Repaired Equipment
FURUNO
RDP-149/NT 10 IN. Radar Plotter Displays
2120/212712/ 25 Kw Radar Transceivers
S-Band Radar Gearboxes
HF DSC FS1575's and FS2575's
GMDSS VHF DSC FM8800S, FM8900S
AIS – FA-150, FA-170
X-Band Radar Gearboxes
FURUNO RADOMES
NavNet TZtouch Equipment
FURUNO Light Marine Equipment
Depot Technicians
Our FURUNO trained Repair, Operation, and Installation Technicians, who have over 20 years of experience repairing navigation equipment,  have industry recognized certifications that include FCC General Radiotelephone Operator Licenses/w Ship Radar Endorsement and FCC GMDSS Radio Maintainer Licenses/w Ship Radar Endorsement.
Depot Repair Facility
Our repair facility configuration allows our technicians to quickly bench test, accurately troubleshoot and repair navigation equipment, retest the repaired equipment prior to re-issue to ensure it meets full functionality, simulate various system or component faults, support technical assist calls from end-users and we are also able to test form, fit and function when new hardware or software is added to any baseline system.
Our facility can support and our technicians are capable of repairing the full spectrum of Furuno equipment ranging from the legacy RDP-139/NT equipment and accessories to the new state-of–the-art TZT14 equipment and accessories.