Evolving Solutions
Our capabilities can easily adapt to succeed in engineering your strategic advantage –
Shortest path to solutions
We provide product and services solutions for government C6ISR and the commercial maritime industry.
Our professional field engineers bring combined experience in government and commercial sectors while integrating, customizing, and implementing partnered technologies to get the job done.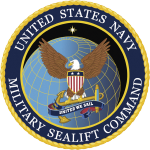 Geodesicx is proud to provide innovative total solutions to these prestigious organizations. We work with many additional organizations and sectors.